Short term visitor licences and permits
Boat licensing log in

Sign in to your boat licensing account here now
You can buy a short term licence at any point in the year. They're for one week or one month, plus there's a '30 day explorers' visitor licence and a day permit for paddlers (canoe/kayak/SUP).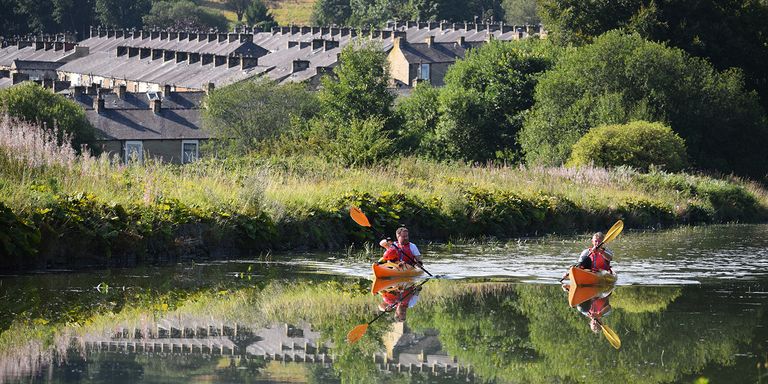 These licences are for small, unpowered or trailed boats and larger boats visiting our waterways for a short time from other navigations or coastal waters.
Short term & visitor licences are not for boats floating in marinas or moorings connected to Canal & River Trust managed waters, except for 'rivers only' licence holders extending their licence to cover a short term cruise on canals.
What do I need to do before I buy a short term boat licence?

Before buying your short term visitor licence, there are a few things you need to do.
What types of short term boat licence are there?

There are four types of short term visitor boat licences.
Standard

Our standard canal and river licence covers all navigable routes within our network.
Rivers only

Our 'rivers only' licence covers:
Avon (Hanham Lock to Bath)
Lee Navigation (Hertford to Limehouse)
Severn (Stourport to Gloucester)
Soar Navigation (Trent Junction to Leicester)
Tees (Tees Barrage to Low Worsal)
Trent (Shardlow-Gainsborough, including the Nottingham & Beeston Canal)
Weaver Navigation (Winsford Bridge to Manchester Ship Canal)
30 day explorer

Our 30 day 'explorer' licence is only available to trailable boats and visitors with a home mooring on another non Canal & River Trust navigation.

Your explorer licence gives you up to 30 days use, which you can use at any time within 12 months of issue. The days do not need to be consecutive. Simply keep a record of each day your boat is on the water (we may ask to see a copy of your records). You can only buy these licences online.
Paddler day permit

Our paddler's permit is an introduction to paddling for canoes/kayaks/SUPS'. This permit is only available to trailable boats. You can only buy these licences online.

Please ensure that you have read and understood all navigational rules/guidance here including how to paddle safely here with a useful guide to paddling here.

Alternatively, you can purchase a British Canoeing 'waterways licence' which gives you access to 5,000 miles of inland waterways, including our canals and rivers. It also gives you access to the waterways managed by the Environment Agency and the Broads Authority.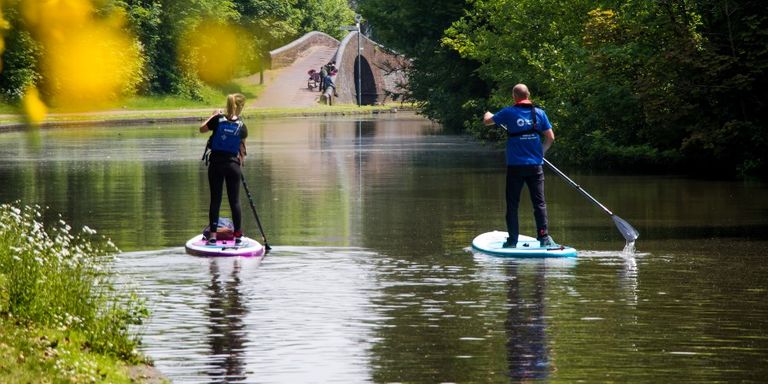 How much does a short term visitor boat licence cost?

The fee depends on the length of your boat, plus the length of time you want the licence - one week or one month, or the '30-day explorers' visitor licence.

There is a 50% discount on fees for holders of a long term 'rivers only' boat licence.
What does the licence include?

All short term visitor licences allow you to use your boat on our waters. You also get access to some boaters' facilities, such as water points. See our boaters' services pages for details.
What doesn't the licence include?

You don't get windlasses, keys or cards with your licence. You can buy these from our online shop. Windlasses are available from most local chandleries.

There may also be booking fees or service charges for things like passage on a specific date or time, such as on the Anderton Boat Lift, or for pre-bookable moorings. Please see our booking portal for more details.
You can also pay your boat licence by calling our customer service team on 0303 040 4040, or by getting in touch online.
Last Edited: 10 October 2023
Stay connected
Sign up to our monthly newsletter and be the first to hear about campaigns, upcoming events and fundraising inspiration