Waterway Wanderers fishing permits
Waterway Wanderers sign in

Buy your Waterway Wanderers permit online by registering or signing in here
Depending on where you want to fish, you may need to buy a Waterway Wanderers permit from us. This gives individual anglers, or angling clubs as a group, miles of canal fishing in England and Wales.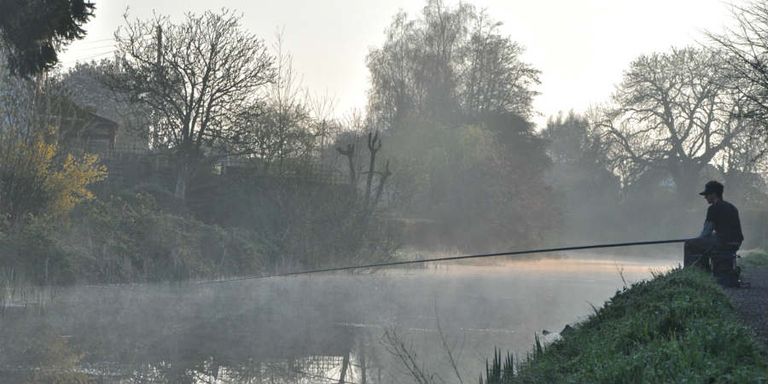 Why do I need a Waterway Wanderers permit?

There's no free fishing on any of our canals or rivers, unless you're taking part in one of our free Let's Fish! events.

As the charity that cares for and brings to life 2,000 miles of canals and rivers across England and Wales, we own the fishing rights for these waterways. And it's with your support that we can make sure they're open for anglers to use and enjoy every day.
Which stretches do I need a Waterway Wanderers permit for?

On most of our canals and rivers, local angling clubs rent the fishing rights from us, so you'll need to get your fishing permit directly from them. See our fisheries list to find the club nearest the area where you want to fish.

For non-rented stretches, you will need to buy one of our Waterway Wanderers permits before you start to fish.

We're currently updating our interactive map showing details of all the Waterway Wanderers stretches and those rented by angling clubs. In the meantime, please check our list of Waterway Wanderers stretches. To fish at any area on this list you will need a buy a permit from us, and there are details below of how to do this. If you have any questions please email us.
How much does a Waterway Wanderers permit cost?

A Waterway Wanderers permit runs for 12 months from the day you buy it.

Costs for permits bought from 1 April 2023 onwards:
Adult: £25
Concessions (includes concessionary rod licence holders, over 65s or Angling Trust members*): £15
Juniors (aged 16 or under on the purchase date): £5
*You can join the Angling Trust online, or by calling 0343 5077 006 (option 1).
How to buy your Waterway Wanderers permit
Online

You'll need to register yourself on our online account system. Once you've registered, sign in and click the Waterway Wanderers option to buy your permit.
By phone

Call 0303 040 4040 and pay with your credit or debit card. Please have your rod licence handy, as we'll need it to process your permit.
By post

Send a cheque made payable to Canal & River Trust to us at: Waterway Wanderers, National Waterways Museum South Pier Road, Ellesmere Port, Cheshire, CH65 4FW

Please include your full name, address and rod licence number. If you're applying for a concessionary permit, please include a photocopy of proof of your age (such as your birth certificate) or your Angling Trust membership. Allow up to 14 days for delivery by post.
Waterway Wanderers fishing rules

As with all things in life, there are a few rules we ask you to follow please.
Only use a maximum of two rods per permit.
Never remove native fish species from the fishery, under any circumstances.
Never return zander and other non-native species to our waterways (under the terms and conditions of our KIFR permits).
No fishing on waters where the close season currently applies.
You must peg your keepnet out sensibly so that fish can swim safely.
Carry your permit with you at all times and make it available to authorised bailiffs and our staff when asked.
You're strongly advised to hold insurance covering third-party risk arising from your angling activities (included within individual Angling Trust membership).
You must hold a rod licence.
No fishing near or under overhead power lines.
Never fish within 25 metres of a lock, swing bridge or water point.
No fishing between boats on permanent moorings, or at visitor moorings where there is a sign prohibiting fishing.
Where there are no signs at visitor moorings explaining whether fishing is permitted, assume that mooring boats have priority during the boating season. At other times access is on a first come first served basis.
Please share the space considerately and behave responsibly at all times.
Find a place to fish
Enter a town or postcode into our fishery search tool to find good local fishing spots
We'd love to tell you more
Our newsletter is packed full of exciting updates and stories of how our charity keeps canals alive.
Last Edited: 01 November 2023
Stay connected
Sign up to our monthly newsletter and be the first to hear about campaigns, upcoming events and fundraising inspiration