Boatyards provide services to boaters that include boat building, repairs and servicing, brokerage, fuel sales, sewage and refuse disposal, chandlery, dry dock hire etc.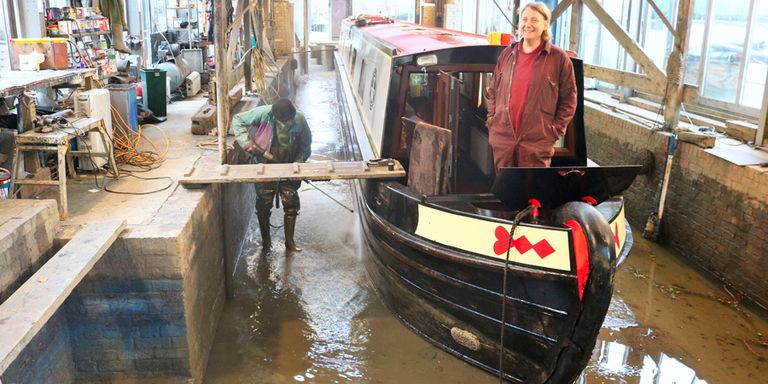 Such businesses come up for sale or rent only rarely. Please contact us if you are looking for an existing business to take over or wish to set up a new boatyard by the waterway.
If you are a new or existing customer and wish to develop a new slipway, canoe launches, dry docks and upgrades to existing facilities set up a new hire boat, you are required to submit an operating proposal via our online system.
Please provide as much information as possible for us to assess your proposal.
For the assessment of new Operating Proposals there is a non-refundable fee towards our administration and initial assessment costs. The fee is to be paid online to progress your application and will be applicable for all submissions received from 1 December 2023 onwards.
The fees for each operating proposal are:
£90 (inclusive of vat) for Fixed Location Trading Boat, Static Letting, Self-Drive Holiday Hire, Self-Drive Day Hire, Skippered Hotel, Skippered Passenger, Roving Trader (fuel, events boats & roving café boats)
£50 (inclusive of vat) for Roving Trader, Trade Plate, Maintenance Work Boat, ROW, Cadets
No fee to be applied to applications for Emergency & Safety Boats and Exhibition Boats.
No fee to be applied to existing business who wish to add additional craft (where new craft are to be added to an existing fleet or extension to existing moorings).
Upon receipt of your submitted proposal, you will receive email confirmation and reference number. We will then aim to give you an in principle decision within six weeks. Please note that you may need to obtain planning permission and negotiate agreements for using our property which could take much longer to finalise.
Do not commit financially to your proposed business before receiving our 'in principle' approval.
If you do not have access to a computer or mobile device and would like to request a paper copy of the operating proposal please email us.
Last Edited: 02 November 2023
Stay connected
Sign up to our monthly newsletter and be the first to hear about campaigns, upcoming events and fundraising inspiration