These are boats let out for short or long stays.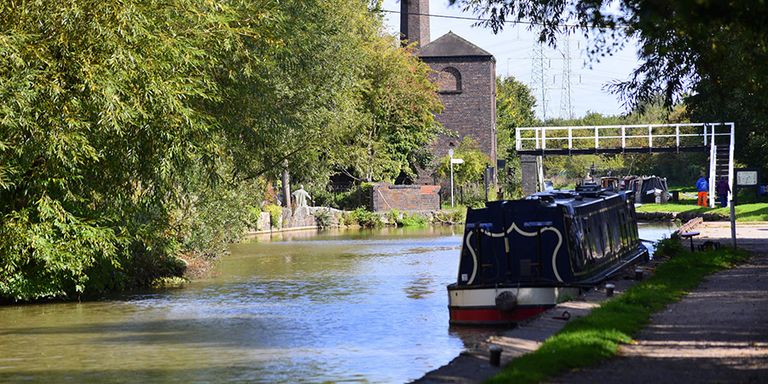 Static letting may include, but is not limited to letting a room on a boat, letting a whole boat, or letting multiple rooms on a boat. To let a boat out it must be on an existing mooring recognised by the Trust.
If you rent out your boat you'll have a duty of care to those onboard. You'll need to organise a non-private boat safety certificate conforming to hire boat safety standards, commercial insurance and proof that you've gone through the handover procedure correctly.
Key considerations

In addition to a home mooring, you will need to show you have the right to access facilities such as fresh water, sewage disposal, rubbish disposal and fuel.
Mooring

If you are on a secure mooring site where access to the site is via a code or key system, you must provide evidence that the other moorers on the site are happy for you to offer the boat for static letting.

You will require a mooring to operate your business. This may either be from an existing mooring (Waterside mooring or offside mooring) a marina or you may have identified a location where you propse a new mooring location (please note seperate mooring fees will be applicable). Whether it is possible to operate a boating business from any of the Trust's waterside mooring sites depends on the type of business it is.

If you have identified a location for new mooring and you believe your proposal meets all of the the criteria within the Business Boating Online Moorings Process, you may proceed to making an application. This can be done with your SDHH Operating Proposal.

For the assessment of new mooring location there is a non-refundable fee of £90 inclusive of VAT (at standard rate) towards our administration and initial assessment costs. Payment will be requested as part of your online operating proposal application.

If you are looking to operate a boating business from any of the Trust's waterside mooring sites it will depend on the type of business it is. If it is possible, an uplift on the mooring agreement fee may be applicable. You will also require a suitable business licence. Further details are available on our waterside mooring webpage.

The information below will help you with your planning:

Commercial / Business Use Application Form

Explanation of Commercial Use Table and Tariff

The application can run alongside your operating proposal submission.

If your proposal requires any physical works (such as mooring pontoon, mooring rings, bollards etc) then you will be asked to complete an additional works proposal following our appraisal. We will undertake a seperate consultation.

/business-and-trade/business-boating/proposals-requiring-physical-works
Regulations

You will need:
An insurance certificate that shows you are insured for your business activity
A copy of your British Marine Federation Handover Audit certificate or a copy of your full Handover procedure document
Proof that your mooring provider is hapy for you to operate your business from their site. Note: should this permission be withdrawn by a mooring operator we reserve the right to withdraw the licence
A copy of Hire Boat Safety Scheme Certificate
A copy of your gas safe certificate
You can find a copy of the regulations that apply to each sector here.
Insurance

You will need to obtain third party and public liability insurance cover provided by a company that is authorised and regulated by the financial conduct authority which covers liabilities of at least two million pounds for each claim.

You must provide us with evidence that you are insured for your proposed activities on application.

Here is a link to the Roving Canal Traders Association which has some recommended insurance companies in case your current boat insurance providers are unable to assist with a commercial insurance extension.

A copy of the regulations that apply to each sector can be found here.
Boat licence

You can find our price list on our fees and terms & conditions page.

When the business boating manager has confirmed that your operating proposal is acceptable, they will forward you a licence application form with the details completed for you to review and return.
Other regulations

Other regulations may apply to your business. For example, boats let out for hire must have a Gas Safe Certificate.

Please read our General Guidance section and make your own independent enquiries to ensure that you understand and comply with all the regulations relevant to your proposed operation.

It is your responsibility to ensure you have in place all other additional licences, permits and consent that may be required in the course of your business.
Incorporation of Hire Boat Code into Canal & River Trust Business Licence Terms & Conditions

The Hire Boat Code is a Code of Practice for the operation of hire vessels on inland waterways, it is co-owned by the Association of Inland Navigation Authorities (AINA) and British Marine and supported by the Maritime and Coastguard Agency (MCA).

The code sets out the basic principles of safe operation of all types of craft hired to members of the public and makes clear the responsibilities of each of the parties involved. The focus is on ensuring that the operator has a suitable safety management system in place to ensure the continued safe operation of the vessels under their responsibility.

The code was developed over a number of years, and published initially in 2009, following recommendations made by the Marine Accident Investigation Branch in the aftermath of a fatal accident in 2003. More recently, following extensive consultation, an updated version of the code was agreed and published in 2021.

The latest version of the Code includes a number of new aspects, including a new stability requirement, and formalises a number of current and new safety management procedures.

Along with all other inland navigation authorities who are members of AINA, the Trust will be incorporating the code into its Business Licence Terms and Conditions for the relevant business sectors; these include:
Self-Drive Holiday Hire
Self-Drive Day Hire
Static Letting
Further information and a copy of the code can be downloaded here.
The Trust proposes this change will be implemented from 1 October 2022 and will be applied to business licence renewals on or after this date.
However, we are aware that the majority of hire boat operators are already active users of the code and familiar with its contents and the requirements that are placed on operators, users and navigation authorities. We would therefore encourage all operators to adopt the code as soon as possible.
Members of British Marine are able to access further information and technical assistance here.
Planning permission

Residential or use of a mooring for accommodation usually needs planning permission.

You should contact your local planning authority (LPA) at an early stage. They can tell you if planning permission is needed for your intended use and offer guidance on preparing your application, advice on what the application will cost and how long it will take to determine.

It's essential that we approve this operating proposal before it is submitted to the planning authority. If the LPA tell you planning is not needed, please provide confirmation of this within your submission.
Boaters' Handbook

We have now launched a new edition of the Boater's Handbook in partnership with the Environment Agency.

First published in 2002, the handbook is written for boat owners and hirers and contains lots of 'getting started' tips, as well as important information about how to boat safely.

The updated handbook contains some new information on waterway dimensions. There are also pointers on the extra factors owners and hirers of wide beams need to be aware of when navigating and mooring.

The Handbook was originally commissioned by British Waterways in partnership with the Environment Agency and the British Marine Federation. An expert group was commissioned to develop key messages and content, drawing on other published sources and relevant empirical evidence. Since then, there have been several re-prints which incorporated best practice updates.

Download it below, or order a free hard copy from the online shop.
Operating proposal

If you are a new or existing customer and wish to set up a roving trade business, you must submit an operating proposal using your boat licence account on our online system.

Please provide as much information as possible for us to assess your proposal.

For the assessment of new Operating Proposals there is a non-refundable fee towards our administration and initial assessment costs. The fee is to be paid online to progress your application and will be applicable for all submissions received from 1 December 2023 onwards.

The fees for each operating proposal are:
£90 (inclusive of vat) for Fixed Location Trading Boat, Static Letting, Self-Drive Holiday Hire, Self-Drive Day Hire, Skippered Hotel, Skippered Passenger, Roving Trader (fuel, events boats & roving café boats)
£50 (inclusive of vat) for Roving Trader, Trade Plate, Maintenance Work Boat, ROW, Cadets
No fee to be applied to applications for Emergency & Safety Boats and Exhibition Boats.
No fee to be applied to existing business who wish to add additional craft (where new craft are to be added to an existing fleet or extension to existing moorings).
Upon receipt of your submitted proposal, you will receive email confirmation and reference number. We will then aim to give you an in principle decision within six weeks. Please note that you may need to obtain planning permission and negotiate agreements for using our property which could take much longer to finalise.
Do not commit financially to your proposed business before receiving our 'in principle' approval.
Useful downloads
Last Edited: 02 November 2023
Stay connected
Sign up to our monthly newsletter and be the first to hear about campaigns, upcoming events and fundraising inspiration