John Bailey must be the most versatile and hard-working of all fishing writers. Books, TV, radio, guiding, photography, pioneering travel, campaigning for angling: John's done it all. How many fishing writers have played at Old Trafford, alongside legendary footballers like Roy Keane, Dion Dublin and Gordon Strachan?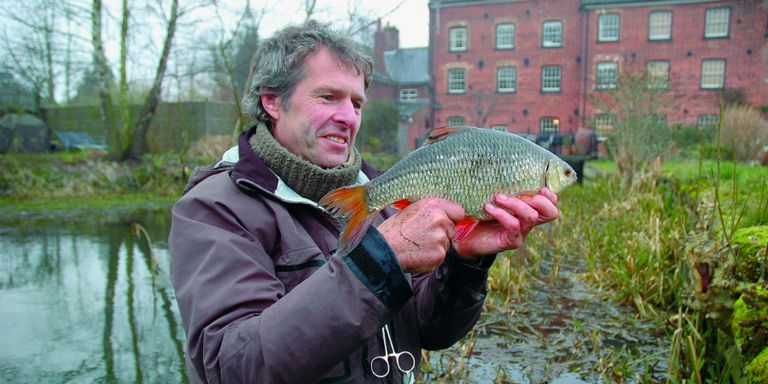 Not bad for a man who was living on the proceeds of digging lugworm in his 20s.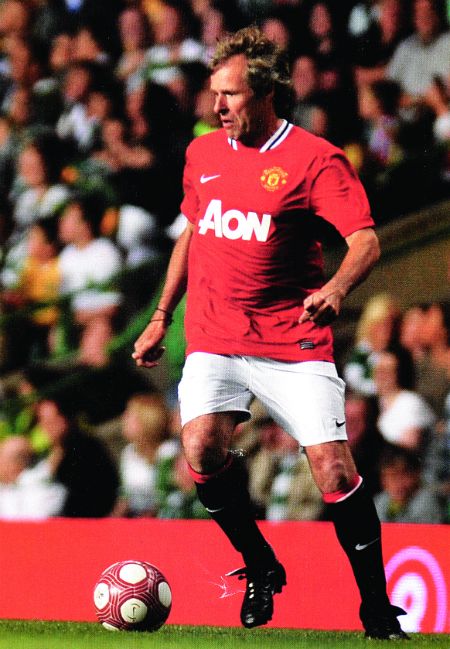 Links to Manchester

He was born in Manchester (hence a long-standing love affair with Manchester United) and like thousands of others, he first learnt to fish on his local canal, in John's case, the Peak Forest Canal. John went on to take a history degree at King's College, London. He came close to becoming a professional footballer. He had trials with several clubs, including Stockport County and Macclesfield Town, but parental pressure prevailed (his father was a solicitor) and he chose the academic route to a football career. Back then, professional football was seen as a very precarious way to make a living.
Career decisions

But what do you do with a history degree? John certainly wasn't cut out for a job in dusty libraries or windowless sub-basements. He was a mad-keen angler who was looking for the impossible: a job that paid well and allowed him to fish as much as he wanted.

A year as a bait-digger didn't fit the bill (promotion prospects were poor); nor did managing a car-hire company in Nice. By this time, his parents had moved to Norfolk. John fell in love with the county and especially its roach.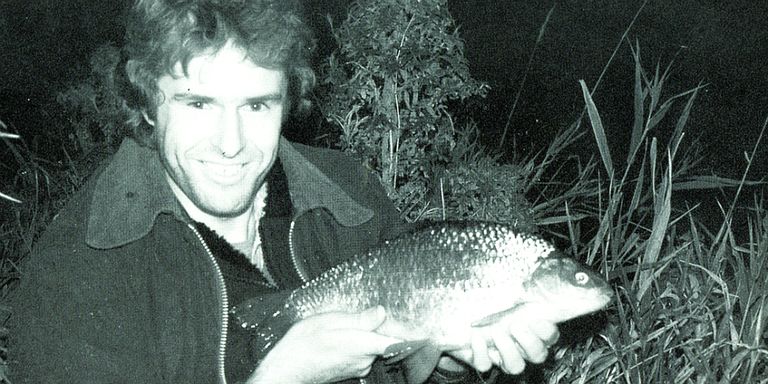 Big Wensum roach

He has probably caught more big roach than anyone alive, with several over 3lb including one of 3lb 10oz.
He plays down such achievements, saying: "The Wensum was alive with big roach in those days, pre-otters and cormorants, and they weren't hard to catch." He lost one that onlookers estimated at over 4lb.
What career would offer the chance to live close to those roach, satisfy his parents (who by now were starting to despair of their errant son) and offer lots of time to go fishing? John took a teaching certificate and began his first "proper" job.
Early fishing articles

Teaching gave him time (those were the days when teachers could enjoy long holidays and without paperwork swamping their evenings and weekends) and so, he went fishing. Lots of fishing. John's life changed further when he quit teaching to embark on trying to make a living as an angling writer.

And he started writing what he describes as 'country ramblings' in Eastern Daily Press. Inevitably, it wasn't long before he was turning out fishing articles, first for Angler's Mail and then for the main magazines of the day like Coarse Fisherman.
Book writing career

His book career began in the late 1970s when he contributed to 'The Big Fish Scene' (edited by Frank Guttfield) an iconic book in its day. His first book, 'In Visible Waters', appeared in 1984, with most of the pictures taken by John as he became enamoured with photography. (He has had more than 10,000 photographs published during his career, and still holds a vast stocks of transparencies.)

He followed this with a range of titles, such as 'In Wild Waters', 'The Master Angler', 'Carp: The Quest for The Queen' and 'Casting for Gold'. He has written more than 50 books.

'Casting for Gold' chronicled John's quest for mahseer on the Ganges in India, and he was to become renowned for his success in catching this most iconic of fish.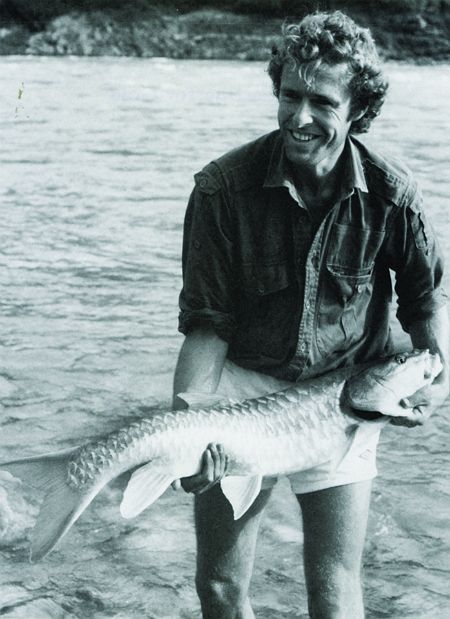 In search of mahseer and other exotic species

He was soon running trips to the river Cauvery, helping others to enjoy the river's then-spectacular mahseer fishing, with many specimens over 70lb, including a couple of 100-pounders.

His trips included Greenland, Siberia and Mongolia, where he led the first British party to catch the legendary taimen. He has fished in over 60 countries.

By now, writing was taking up all of John's spare time, so he resigned from teaching (not with many regrets) in 1989.
Television appearances

This coincided with his starring role in the hour-long ITV production 'Casting for Gold'.

Throughout the mid-1990s, John presented a regular aquatic slot on the BBC2's Countryside Hour. His good looks and friendly personality made him a natural for television.

He appeared in Tales From The Riverbank on BBC2, a series inspired by his 1997 book 'The Fishing Detective'. In 2007, he filmed his first series with Horse and Country TV called On The Fly. John has been an advisor for Channel 4's Screaming Reels team and Radio 5's Dirty Tackle.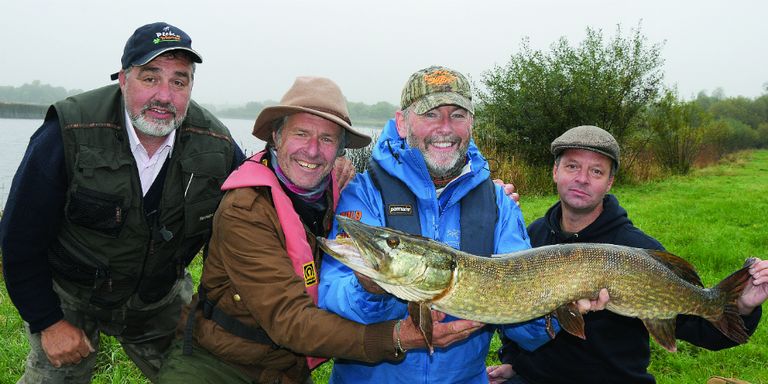 More recently, he played the role of Mr Crabtree in a two-series revival for BBC 4 of Bernard Venables' great book, Mr Crabtree Goes Fishing.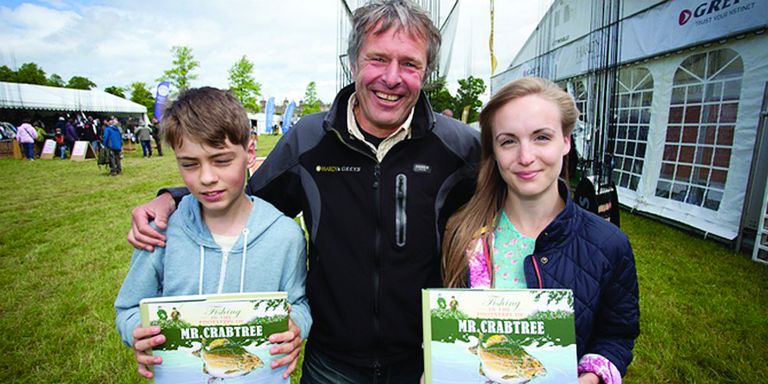 John has also made numerous appearances on radio, including an hour-long Kaleidoscope special on the life of Isaak Walton for Radio 4.
Little time to rest

His life hasn't been just fishing: you'll often find Tales From the Country Estates (1999) in hotel rooms, and he even published one novel, Mossymere, billed as "a sensual love story".

And he's never lost his love for the river bank. John still fishes almost daily and runs guiding trips for everything from giant pike (he's led guests to 40lb pike and 5lb perch) to big barbel.
He played a core role in opening the River Wye's potential for barbel (John himself has caught dozens over 10lb there). His skills are in constant demand, and when we spoke to him in early June, he was booked solidly for 32 consecutive days.
Yet he still manages to write highly readable columns for Angler's Mail and the Eastern Daily Press. John also manages the Kingfisher Lakes and river complex in mid-Norfolk.
Last Edited: 24 March 2020
Stay connected
Sign up to our monthly newsletter and be the first to hear about campaigns, upcoming events and fundraising inspiration